Teacher Training Courses & Qualifications
'Trained by Amber Leigh' is a Dance Teacher Training Institute taught by Abstract's Principal & Director which coaches new and developing teachers in a variety of genres and levels to become fully qualified with internationally recognised qualifications!
Qualifications currently available


Pre-Associate
IDTA -Freestyle
Associate
NATD - Contemporary
IDTA -Freestyle
MORE TEACHING COURSES AND QUALIFICATIONS WILL BE ANNOUNCED Soon!
Trained by Amber Leigh Alumni have great things to say about their courses. If you are interested in becoming a fully qualified teacher or gaining additional qualifications Amber is keen to help you achieve this!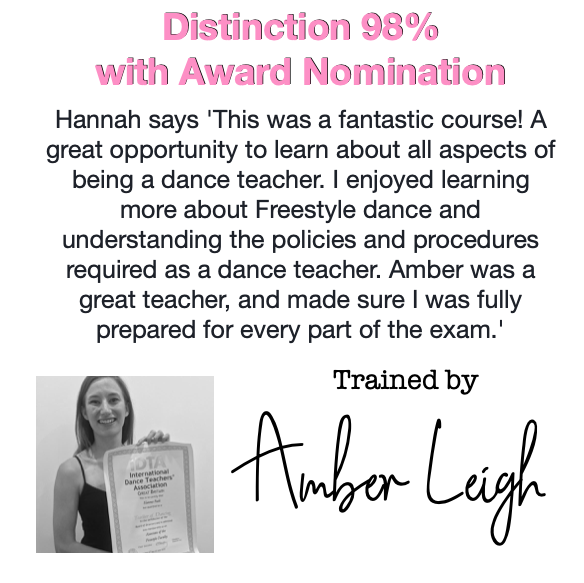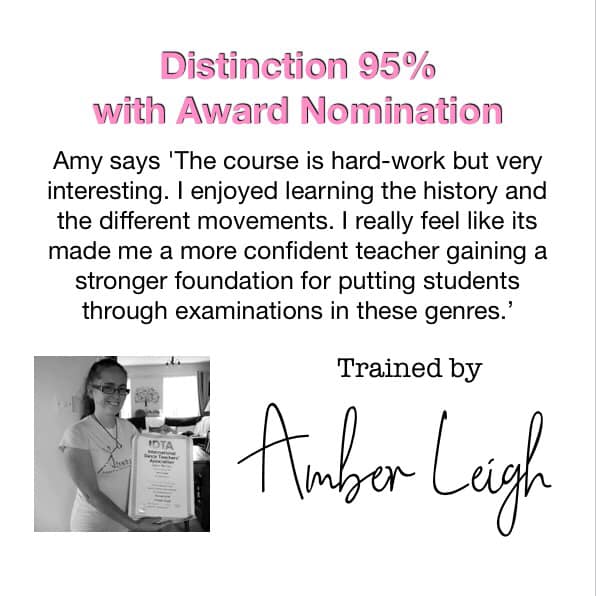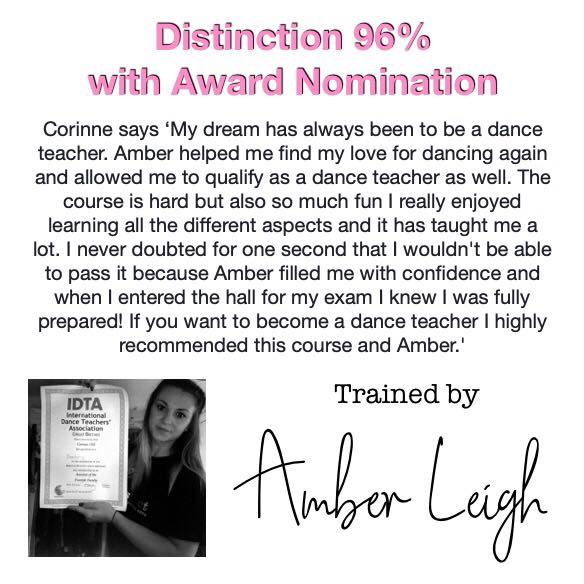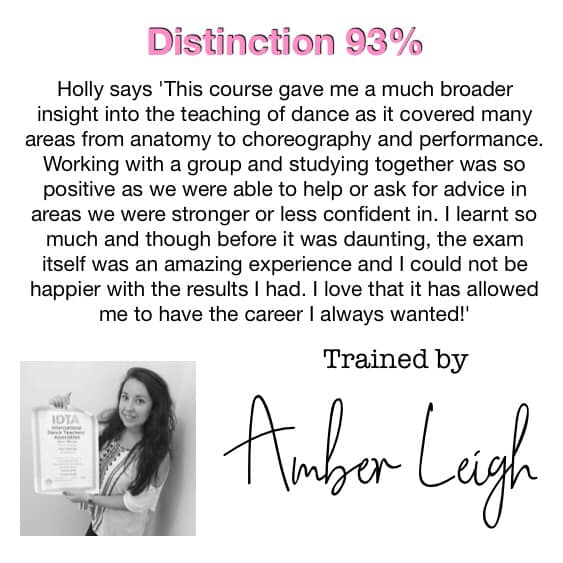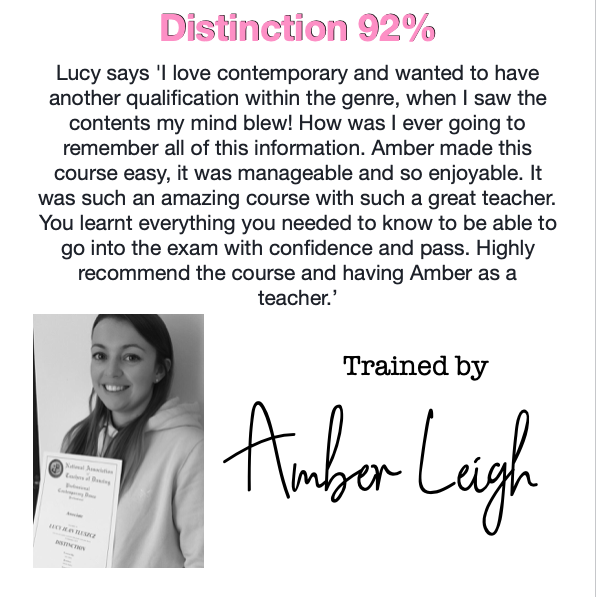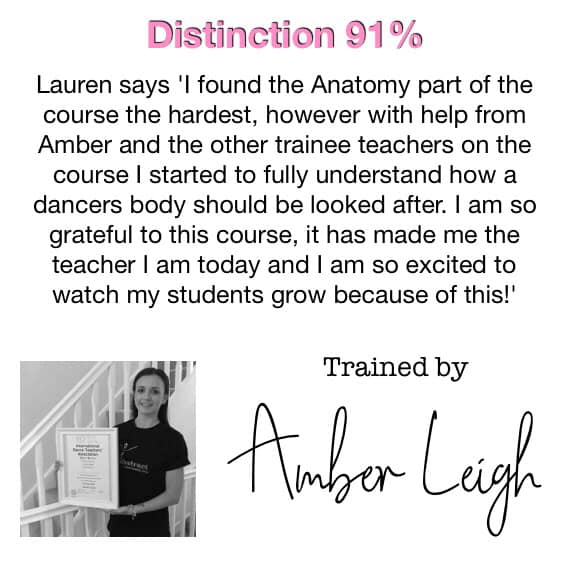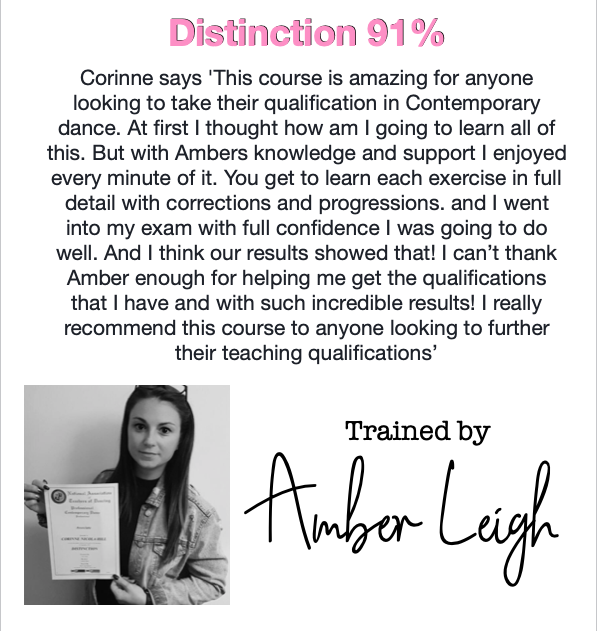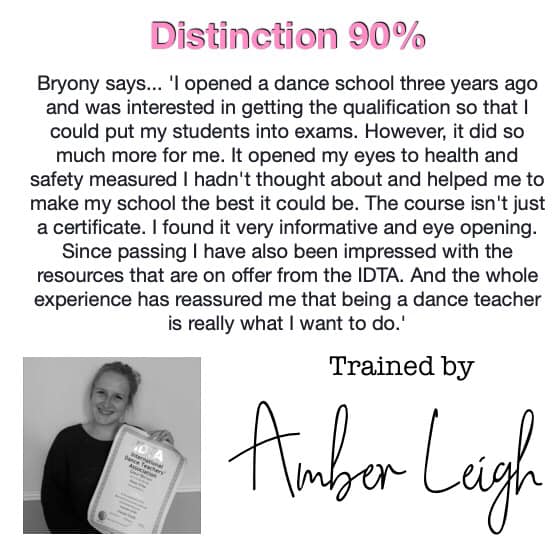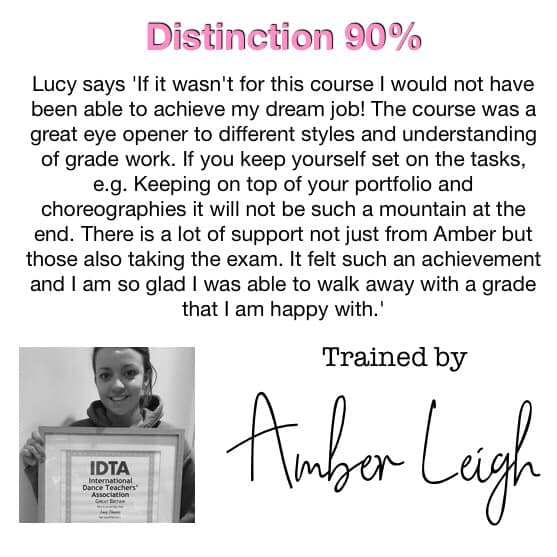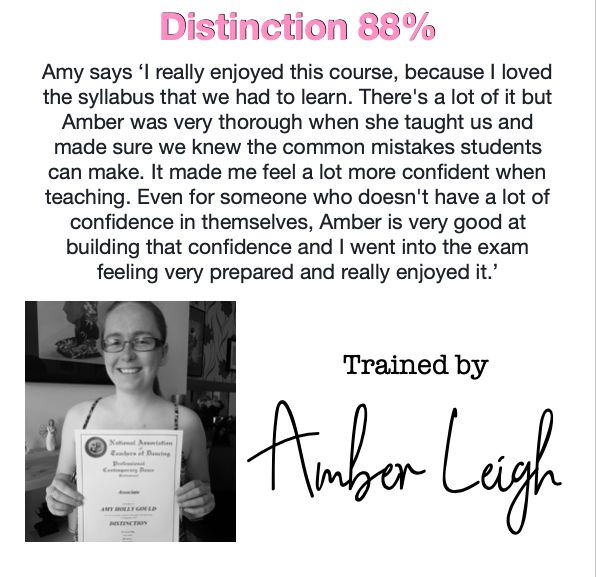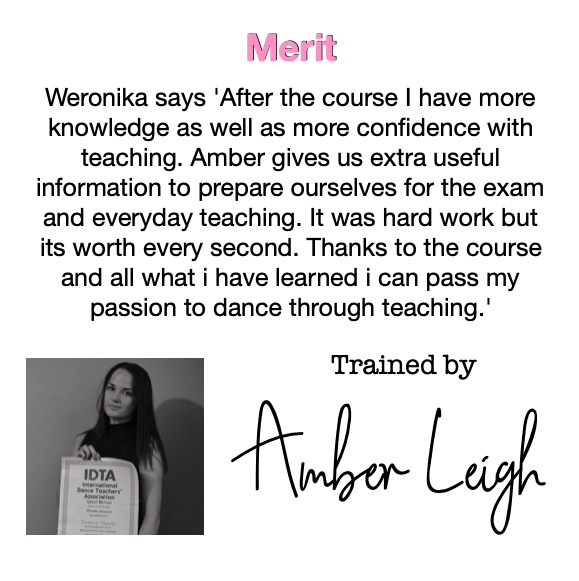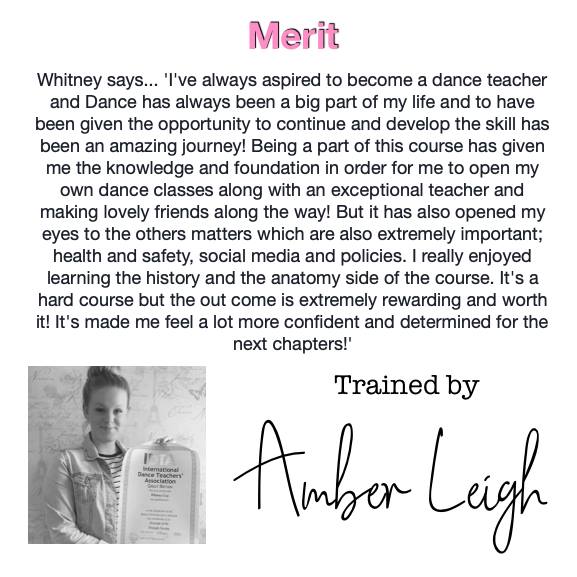 © Copyright Abstract Dance & Performing Arts