Abstract offers a wide range of genres available for students to study and a huge array of optional qualifications students can gain. All qualifications are internationally recognised in the performing arts industry and the majority are are recognised by the UK RQF OfQual scheme, some qualifications also gain UCAS points to aid university submissions.
Students can study for awards, grades, vocational and professional level qualifications meaning a student can join classes at 2 years old with Abstract and go on to complete all of their qualifications and even taking teaching exams when they are the correct age. Abstract's Principal is also qualified to teach a further range of genres in addition to the genres already offered at Abstract on a weekly basis, these are offered with extra training.
There are hundreds of examinations and qualifications taken by Abstract students every year, all receiving exemplary exam results with 100% rate receiving high marks and grades!
Genre List
Acrobatics
Ballet
Break
Cheerleading
Commercial
Contemporary
Drama
Jazz
Lyrical
Modern
Musical Theatre
Performing Arts
Pop Stars
Rock n Roll
Singing
Street
Tap
Ultimate Dancer - Includes Technique, Limbering, Contortion, Body Conditioning, Tumbling, Hand Balancing and Anatomy
Additional Genres
Upon Request, Availability Dependent
Acrobatics Teacher Training
Aerial Hoop
Arts Awards
Contemporary Teacher Training
Dance Exercise
Dance Leadership
Freestyle Teacher Training
Gymnastics
Level 3 Teaching Diploma
President Awards
Sports Leadership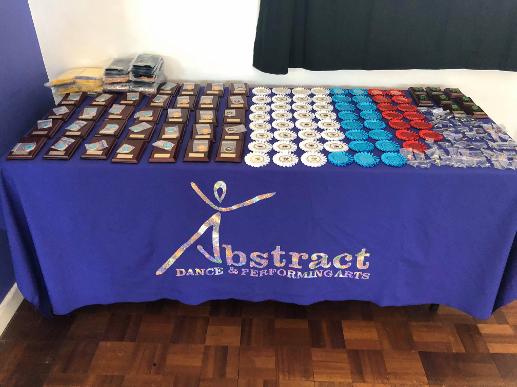 Qualifications
Rosettes
Medal Tests
Class Test
Graded Exams
Vocational Exams
Teaching Exams
Level Entry, 1, 2, 3 & 4 Qualifications with UCAS points
Dance Boards
Aerial Dance Academy
Alixa Flexibility
Bodylab
Dancing Memories
Diamond Dancers
Early Movers
Progressing Ballet Technique
Rosina Andrews Method
Exams Board
Acrobatic Arts
Acrolink
Acrotrix
Associated Board of Dance Teachers
Imperial Society of Teachers of Dancing
International Dance Teachers Association
International Dance Technique
International Performing Arts & Theatre
London Academy of Music & Dramatic Arts
London College of Music
National Dance Teachers Association
Sports Leaders UK
Trinity London
United Dance Organisation
United Kingdom Alliance
© Copyright Abstract Dance & Performing Arts