Every student who is an Amber Leigh Acrobatic Squad performer for 5 full years (either consecutively or accumulatively) will receive their 5 year a huge blue column trophy which is their to keep forever!
This is such a huge achievement and as the squad is a performance company this award is only open to those who successfully audition for the company and train for 5 years within the company, making this a very rare award to achieve!
5 Years Dedication to Acro Squad Trophy
Reward Winners Wall of Fame!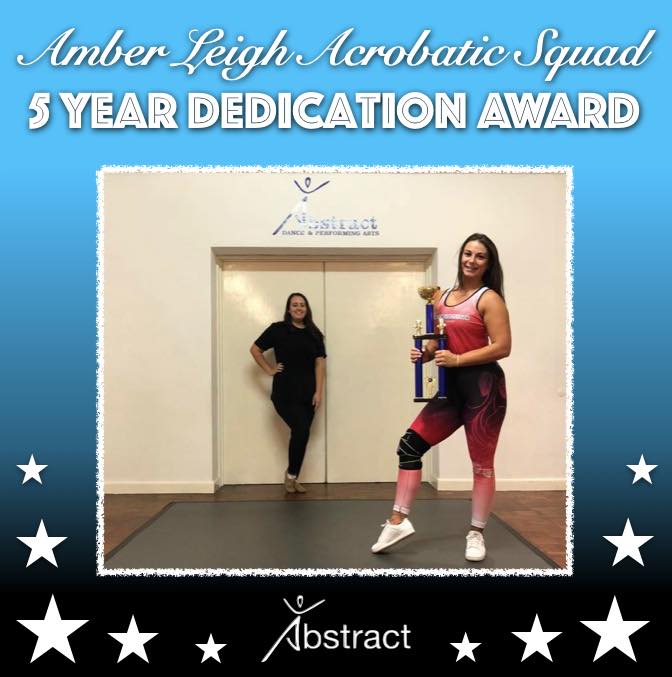 © Copyright Abstract Dance & Performing Arts